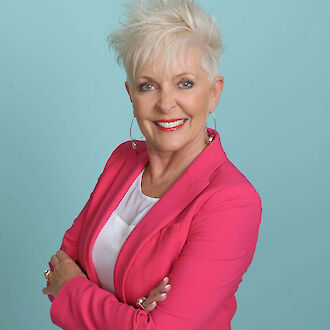 Coleen Ellis
Founder, Two Hearts Pet Loss Centre
Coleen Ellis is an accomplished entrepreneur, mentor, and coach who has made a significant impact in the field of pet death care. With a business degree and a passion for animals, she embarked on a journey to fulfill her "why" by starting the first stand-alone pet funeral home in the United States. In 2004, she founded Pet Angel Memorial Centre, recognizing the unmet need for pet parents to mourn, memorialize, and celebrate the lives of their beloved pets. Her thoughtful and caring approach to pet death care quickly gained recognition and success.
As a pioneer and established thought-leader in concierge pet death care, Coleen expanded her influence by launching Two Hearts Pet Loss Centre in 2009. Through this venture, she mentors and coaches individuals who aspire to provide dignified pet death care services in their communities. She also brings much-needed continuing education forums to the veterinary industry, equipping professionals to guide pet parents through the grief of losing a furry friend.
In addition to her entrepreneurial endeavors, Coleen is the Executive Director of The International Association of Animal Hospice and Palliative Care. She is highly regarded as an international speaker and author, sharing her knowledge and experiences in the realm of pet loss and grief.