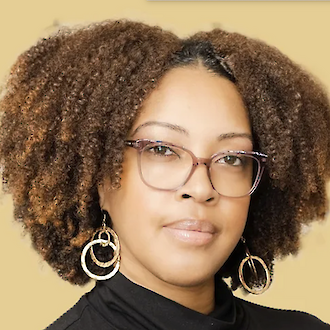 Qwynn Galloway-Salazar
Army Veteran and End-of-Life Doula
Dr. Qwynn Galloway-Salazar is an Army Veteran, End-of-Life Doula, Educator, and Founder of In Their Honour, LLC. With a doctorate in industrial and organisational psychology from Walden University, Qwynn has dedicated more than two decades to enhancing the quality of life and well-being of America's Military and Veterans.
Qwynn deeply understands the unique needs and challenges that Veterans face as they approach the end of their lives, and is committed to raising awareness and implementing initiatives to address these issues. She works closely with communities, End-of-Life professionals, and organisations to ensure Veterans receive the care and compassion they deserve.
Qwynn serves as Vice Chair on the Board of Directors for the Minority Veterans of America, sits on the Advisory Board of the Veterans Studies Association, and is the Co-Principal Investigator for the City University of New York's Brooklyn College: Veterans History Project. Additionally, her research interest includes the visibility of women veterans and story collecting. In 2022, Qwynn was recognised as the inaugural Georgia Woman Veteran of the Year for her unwavering dedication to service.